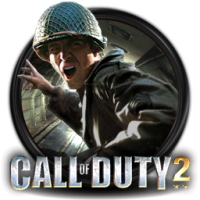 About This Club
Call of Duty 2 is a 2005 first-person shooter video game developed by Infinity Ward and published by Konami in Japan and Activision in the rest of the world.
---
What's new in this club

kleinehexe

joined the club

All hail the mighty camper! We miss ya Mac Daddy, RIP my friend.

What a great idea! Pete seems to come to his murky senses every 5-15 years

I havent been around all that much, but I am sure, when I start playing again I will miss Mac big time. We had a love-hate relationship that can be easily summarized in simple words such as fucker, Joe you sob, ass, etc. I had the privilege to nade the sucker following instructions from my master, Spanky. Mac hated us both...priceless times for me

Like every 3rd word Laz lol. I played one winning game this past weekend and not a word was said on our team and yet we still won lmao... Very fun to be back and even with my very high ping I am loving the sniper maps with my 32 inch LED curved monitor. Just need to find the right in game resolution settings, I am currently running it at 1600X900. Anyone have any suggestions that will make my gaming better, no BS ideas please or you will just piss me off for no good reason hahahahaha

Glad to have you back P-man! Been fun the last couple weekends, with lots of players showing up! Hadn't checked in a while, but see Laszlo is Top Skill in the Expert League!! Hah! Just saying! And your biggest nemesis too, P! Thanks to all you regulars for making it a blast every weekend! I may cuss at times, but all in good fun! LOL

Yo P-man - as they say in New Joisey - BITE ME

I just was looking at my COD2 TDM Stats under my hit zones and my most used zone is "Total Disruption" which means I blew you the fuck up just like the old days. I am still the "King of all tripwires" plus because of the many sniper maps I play I am blowing some heads clean off with my "Headshots". Fun to have them back thanks guys

Ok with that. Not a big issue but I would like to to be able to save my profile,,,,,

lets try this monday night bud I missed ya some how was in there and just logged out

Team speak installed 7:15pm

Grumpy we would have to meet up in teamspeak....Make sure you have that installed on your machine you can download it here if you do not have it alread DOWNLOAD ....The we can go over the problem with AnyDesk which will let me view your pc and can download it here DOWNLOAD Let me know when we can meet up

Trying to save my profile logging in thru COD 2 web site and it will not save .What am I doing wrong? Thanks

"Love the new name and hope his Family knows how much he is loved by us and missed daily" I let His wife Peggy know. I don't know if anyone told you but we have named our server the "MacDaddy >XI< Camp Ground" in honor to Mac... Her reply... Oh my how sweet I I bet he is smiling g down at you guys Thanks for sharing that

I haven't been thru the entire rotation yet but there is one map that could be removed because it is a "Spawn Raping" map. It is called "Last Road" and the entire map has 2 spawn points from I have observed. I don't mind it because I have played enough of those types of maps that spawn killing is very easy and is a great way to bolster one's stats. No one seems to complain about it yet but there are a few sweet spots that if you get to them you can kill everything that moves. Just FYI Loader. PS Love the new name and hope his Family knows how much he is loved by us and missed daily

Re naming the server after Mac was a really great idea. I luv you to BRO.

Always glad to hear @Grumpy ! This set was put up for Our boy @Macdaddy and we also renamed the server MacDaddy,s Camp Ground's :) Love ya Brother !

Great set of maps LOADER... Keep up the good work

Rip Mac. It was always comical him bitching about camping as he sat on most spawn spots on the map consistently. He is missed.

Good Evening Ladies, we are discussion right now and we will have a name appropriate to whom Mac was and Im sure he would have approved. Pete

Good stuff here. I think about him often and think,...where the &*@! is he camping!? RIP Mac, we miss you!

Anyone remember that Weekend that "BOILERDON" bought a gallon of Ten High Bourbon and some snacks and scored points in every game played for 48 hours straight? This was back when we had several stat servers running and you could see the scores for ever single map played and I checked and he never logged off or missed scoring a point in each map for over 2 days. Those of us left surely play because we love the game and the group because none of us could ever be considered amongst the best gamers in the world but we are surrounded by some of the finest humans on this planet. Thanks to all of you over the years for being my friends and giving me such joy by logging in to the best server ever.

He sure was a funny and interesting man, always bitching about campers as he was setting up his tent. This guy was around some of the worst criminals in our country at times and yet he always had a sense of humor and even if he came off a gruff at times he was a real softy once he let his guard down. It took many many months for someone to finally pass him on the stats page for most points scored on the DM server which says a ton about how much he loved this game because he got his ass handed to him by some of the finest players for years but he always came back looking for fun. I miss him and several others who are now with GOD but I also miss you fellows. Most know I don't use a mic in game, I have one and it works but my lovely wife of 20+ years doesn't like to hear me yelling at people and having my BP rise given my heart attack a few years ago so I agreed to not use it unless it was urgent. Many times I wanted to say Hi or shoot the shit with you guys but a happy wife means I don't get smothered in my sleep lol so I respect her wishes since she can hear even shit I am just thinking in my head. If we miss Mac this much just imagine how much his FAMILY miss's him. Loader is there any way we can make sure his Wife and children and grand babies learn the server name is changing in his honor? I am sure they would be proud and honored that they are not alone and he touched so many.