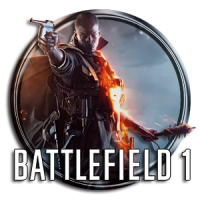 About This Club
Battlefield 1 is a first-person shooter video game developed by EA DICE and published by Electronic Arts.
---
What's new in this club

I guess everyone now is looking forward to BF5. I get it, but for some of us that do not purchase the game in the early stages, BF1 is still a good alternative.

Hi Olive saw you many times .Thanks for your nice Replay. We will shoot us on Battlefield.

Very cool server.One of my favourites.

I gave BF1 a try, it did not stick, nope didn't do it for me. I have my hopes set high for BFV. Crossing fingers it knocks our socks off.

Hi Guys . I am also Member in BAD Clan . We have Europes most liked and played Hardcore Server . Its running nearly full 24/7. Your all Welcome to be our Guest if your own Server is emtpy and you want some Fun.Special wishes of Map etc no Problem I am Serveradmin also. Origin Name : X-ZUB-ZERO-X.

Ive changed all my keys being a lefty not had a problem but that's just me and it is still alpha so like you say hope they fix it, had a few game issues but nothing major yet. had my arm stretched out at one point covering my gun was funny killing people with my arm lmao. joining servers is a bit iffy could do with a squad of xi peeps working together would be good.

I tried again and was able to play. Pros....Graphics and sound Cons...no dedicated servers and you can not change most keys. Pretty sure the key assignment thingy will be fixed in later versions. johnny

I was selected for BFV Closed Alpha, downloaded and......Nothing! The game attempts to find a server for you but it can't. I will try later today. johnny

Weapons, BF5 vs Call of Duty WW2

If it has a proper community like BF3 & 4 did then I'll get it. No idea why DICE isolated the PC community so much? Just let us run our servers the way we want.

now that looks like fun .the div on the back .and get to shot that would be great .

il buy it come freaky lets do it.

yup there are a few, i will wait and see before i make my final decision

If its the same gunplay as BF1 then count me out and I think there is way too many WW2 shooters these days or is that just me?

how to watch the live reveal of battlefield V https://www.battlefield.com/en-gb/news/article/battlefield-5-live-reveal-ten-things-not-to-miss

I started playing again after a year away from it, i had paid a shit load of money for this game and had not played any of the DLC's so i thought i would give it another go, i quite like the newer maps more than the originals, somedays i quite like the game and others days i hate it for all the old reasons lol.

it has been awhile (a year maybe) since I've played BF1, are folks still playing it? I played it so much I needed to change games. Are the new additions going well? In other words, should I fire up my game again and get back into WW1?