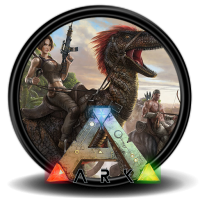 About This Club
Ark: Survival Evolved is an action-adventure survival video game developed by Studio Wildcard in collaboration with Instinct Games.
---
What's new in this club

Thank you! If we add new server we'll post them here so you can find them.

Oh shit I thought it was just an event but it's actually in the sale!! 80% off until July 9th so it's the perfect time to grab the game cheap guys!!

We now have a total of 6 ARK servers and only 3 are on the Game tracker list on the XI website, so I'm posting the IP adresses of all our servers here so people don't have to hunt through the other ARK posts in order to find server IPs: Xtremeidiots The Island 176.57.181.99:29115 XtremeIdiots Ragnarok 176.57.181.202:29315 Xtremeidiots Valguero IP: 176.57.174.221:29315 Xtremeidiots Genesis IP:176.57.173.31:29615 Xtremeidiots Crystal Isles 176.57.153.104:29015 Xtremeidiots Extinction 176.57.174.207:29615 Other servers will be added in time so check back here for the IP for those too!

Lovyan

joined the club

Ark Summer Bash 2020 is now active on are servers so go get some freaky clothes and have a beach party water fight 😜 https://store.steampowered.com/newshub/app/346110/view/2522527900756794059

Still aways to go to catch my nearly 7000 hrs lol and still learning lol

oo yehi forgot about that one, its a nice map to 😛

Haha I have 327 hours on the Island and haven't even made a dent in the map.

All servers are back up sorry for the delay

All servers apart from Crystal Isle are back up and running but we still have issues with crystal isle it will be back as soon as we can.

we are having a mod issue with the servers they will be back asap sorry for the downtime.

Darth Revan

joined the club

we only need Scorched earth and Aberration 😜

waya we'll have all the maps soon

Yes there sure is IP: 176.57.174.207:29615 and its all set up and running just transfer as normal 🙂

I should have asked but is there an IP address for this server yet or is it still being set up?

Looking forward to checking this out sometime!

I am happy to announce that we now have a new Extinction server to add to are growing collection which takes are total to 6 Servers running various maps, Its modded with the same mods as the other servers and transferable via a drop or obelisk so don`t wait around transfer and join the madness of Extinction. If you encounter any problems please Give one of us a shout and we will have a look into it. A BIG SHOUT to one of are players Rago for helping to make this happen. Thank you The Ark Admin Team

Just join XIs Discord server. https://discord.gg/qAu4AQ Link is good for 1 day.

J3st3r

joined the club

Here you go: https://discord.gg/u8RRKxm

The Invite shows as Invalid. can someone pot another please

crystal isles is back up and running with mods so it's now compatible with the other servers so you can transfer all items across all servers now it's also test trialing a mod called auction house where you can buy and sell practically anything in the game

crystal isles offline for updates

@GhostfaceJimand I'll set the fish to spawn in a certain region later on today I did notice when I tested the server they group fairly fast

I don't like the new fish on the server. They seem to be killing everything. Went to look for angler fish and spent hours gathering.